About Me
Starting and ending things with a personal site
What is this? 
Big Body Presence is me thinking out loud. About hockey theory, sports media, probably with some "advanced" stats thrown in. Often from the frame of a Calgary Flames fan. The origin story of the phrase and my relationship to it is perhaps best captured in this rather ancient post.
I've written hundreds (thousands?) of game previews, trade target lists, prospect forecasts, and the like over the years. Grist for the mill. But my best work has always been where I push stubbornly into the counter-intuitive or burrow seven layers deep into a topic only I seem to care about. 
In the previous iteration of this newsletter, I shared this consensus/knowledge matrix, which will help illustrate what you can expect here: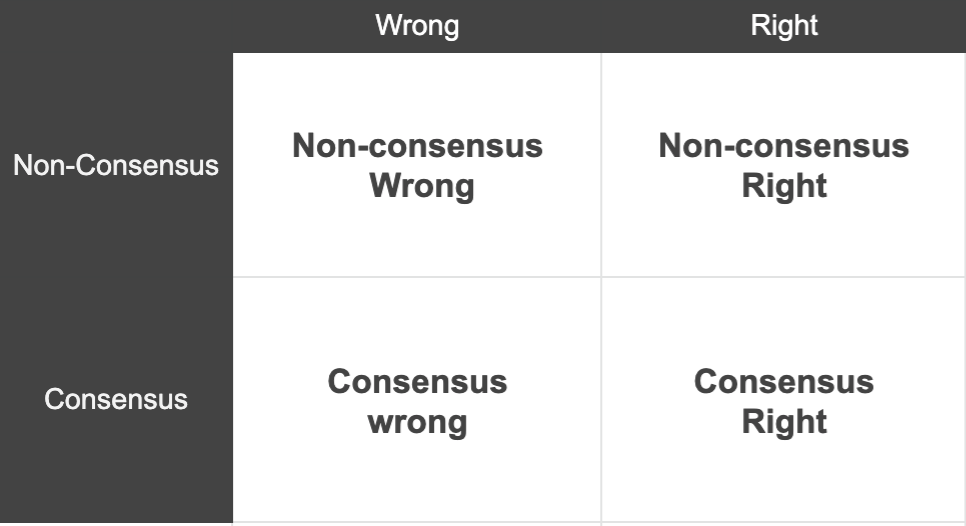 https://bigbodypresence.substack.com/p/be-less-wrong
My interest lies primarily in the lower left and upper right corners of the hockey knowledge matrix - what do we "know" to be right that is actually wrong? What undiscovered insights still lie beyond popular acceptance? That's going to be the focus here.  
Now, I will inevitably veer into the upper left corner as a matter of course. A natural risk of colouring outside the lines is getting things spectacularly wrong now and then. I'm okay with it, I've grown immune to ridicule over the years anyways.
The bottom right corner is the area I plan to avoid, except in passing. There are many capable folks competently creating content within the hockey Overton Window. You don't need to hang around here to find that stuff.
As result, my posting cadence here will be random and at the mercy of inspiration and serendipity.
Who are you?
Yeah, maybe I should have led with this. For those who haven't already encountered me in the wild. (Skip this section if you're an OG FiveholeFanatics reader)
I started writing about the Calgary Flames and hockey back in 2005 on a personal Blogspot account (which has long since been memory holed). It was mostly ranting and snark, as was the style at the time. It wasn't very good, frankly, but it became a habit and I wrote enough that folks eventually started to take notice.
James Mirtle tapped me to launch Matchsticks & Gasoline for a brand new SBNation a few years later.
In 2009, I moved on to FlamesNation as the managing editor, and then to Editor in Chief of the entire network. I left that FT position after the 2012 lock-out to find a career in marketing, but I kept up writing on the side. I finished up my professional journey writing for The Athletic.  
From the period in question, you can probably deduce that I was one of the early adopters and promulgators of so-called fancy stats, promoting their use and broader adoption. If you dislike the prominence of Corsi discourse in hockey these days, I apologize. I am at least partially at fault.
Why are you doing this?
As noted, writing about hockey became a habit. I'm one of those guys who jots down notes and obsesses over things ping-ponging around in my head, even though no one pays me to do this anymore.
Like any sucker who writes about hockey, I've been wrong a lot over the years. But I've also hit some dingers, which is why some people still seem interested in what I'm thinking now and then. 
My focus has also shifted to include the evolving sports media landscape and the implications therein. My career, such as it was, stood astride the old world and the new, so I have a foot in both eras. Some of my recent notes on creator opportunities seemed to strike a chord, so I plan to venture into that briar patch on occasion as well. 
I'm not sure where this will go or where I'll end up. That was true when I started writing about the Flames many years ago as well. I've somehow ventured back to the start of the journey, again without a precise idea of the destination.
Links